To coincide with Plastic Free July we have introduced a range of new and improved packaging initiatives to ensure that our ongoing range of fire pits will be plastic free.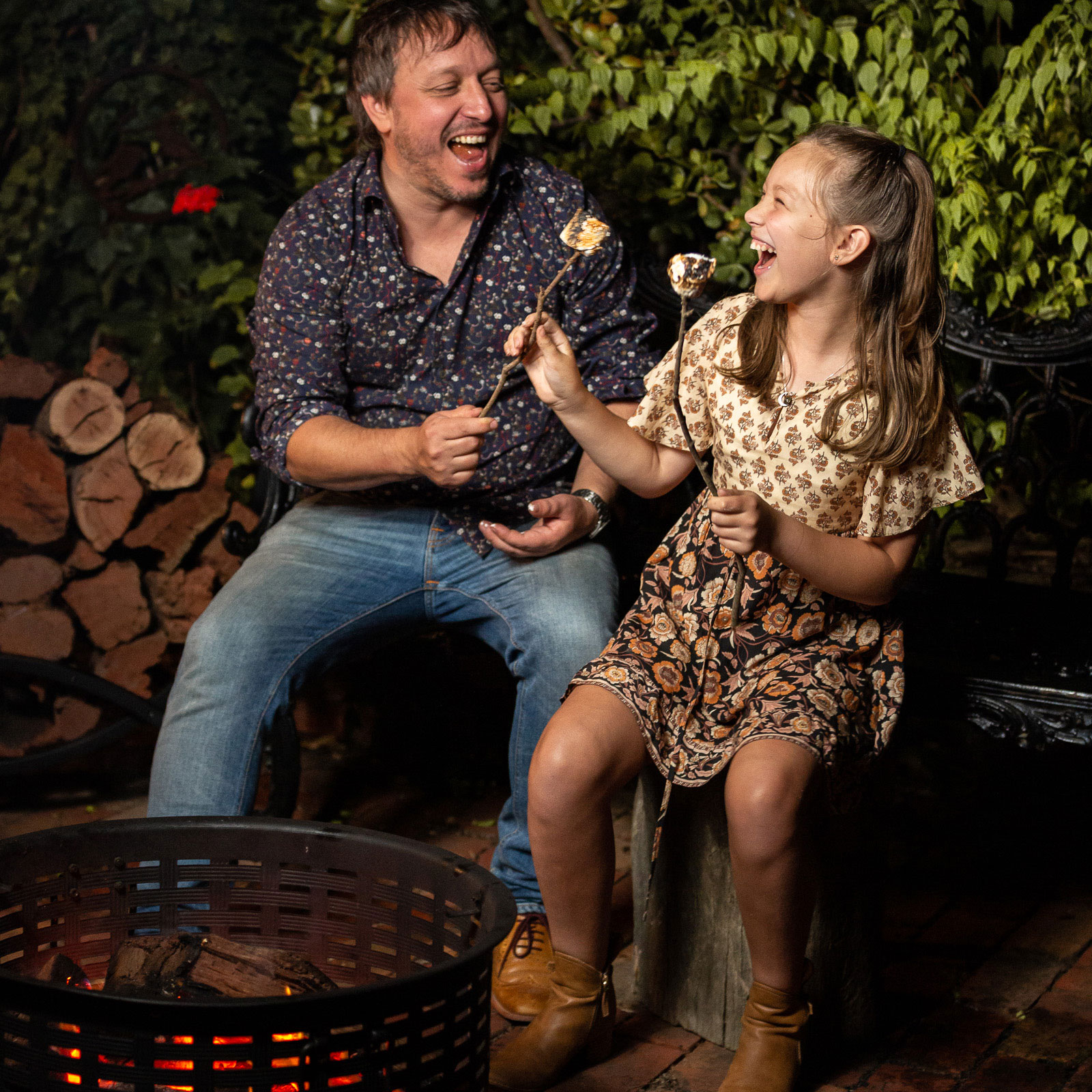 Why we did it
We know that communities around the world are concerned about plastic ending up in landfill and polluting the oceans, and as a result consumers want to make more environmentally conscious choices. We also know that when making a purchase, excess packaging or non-recyclable packaging can be frustrating and inconvenient.
HOW DID WE DO IT?
Our team has put in a huge amount of work to review and remove plastic and non-recyclable components from our packaging. Expanded polystyrene was a particular bugbear for us as it is a material that can't easily be recycled, so we have replaced it with cardboard alternatives to ensure our packaging is recyclable, whilst protecting our products from damage during transit.
HOW MUCH PLASTIC HAVE WE REMOVED?
Through our calculations we have discovered that we have been able to replace the equivalent of:
1.35 MCG ovals worth of soft plastic
Over 394,800 AFL footballs worth in volume of expanded polystyrene (EPS)
This totals to the equivalent of over 62,000 meat pies in weight of all plastics removed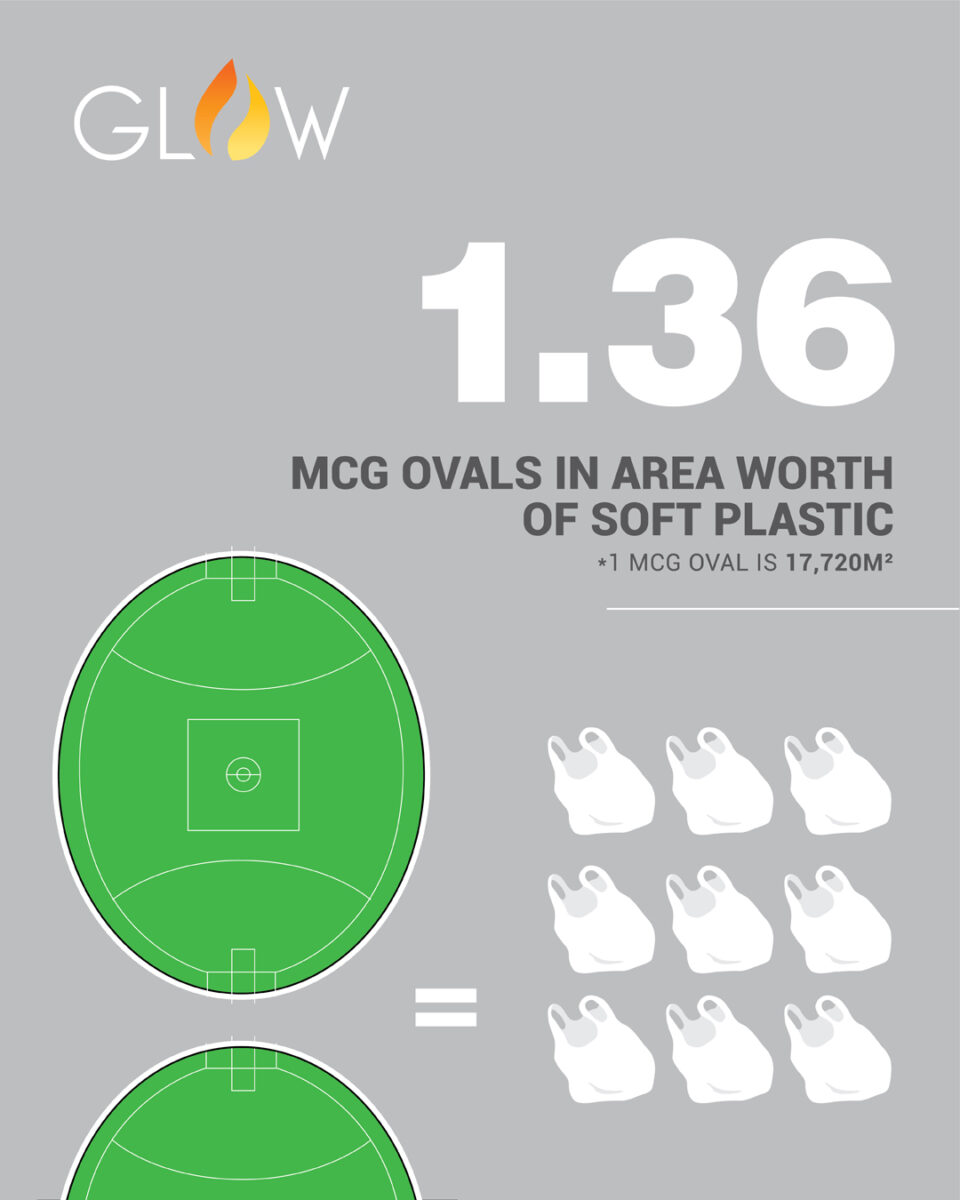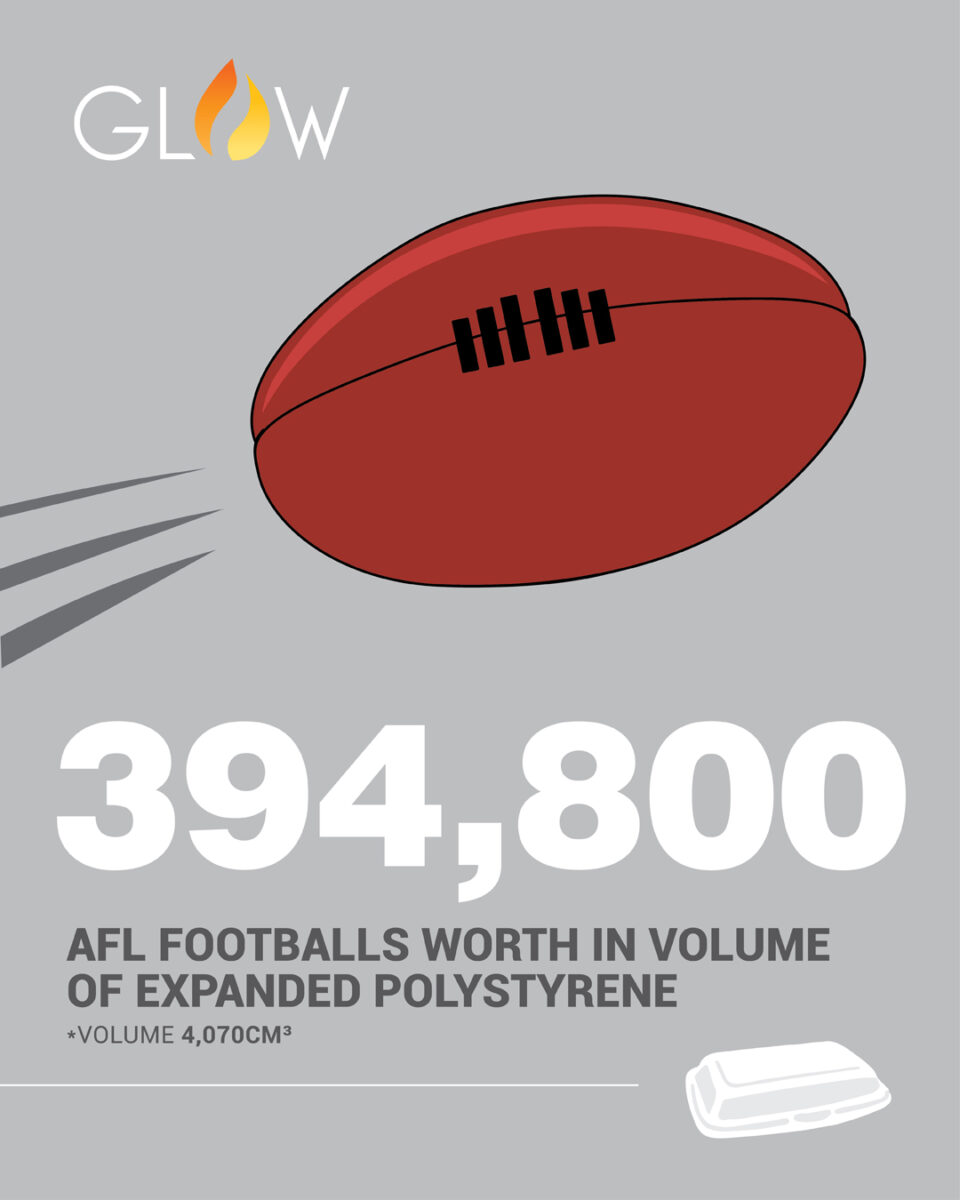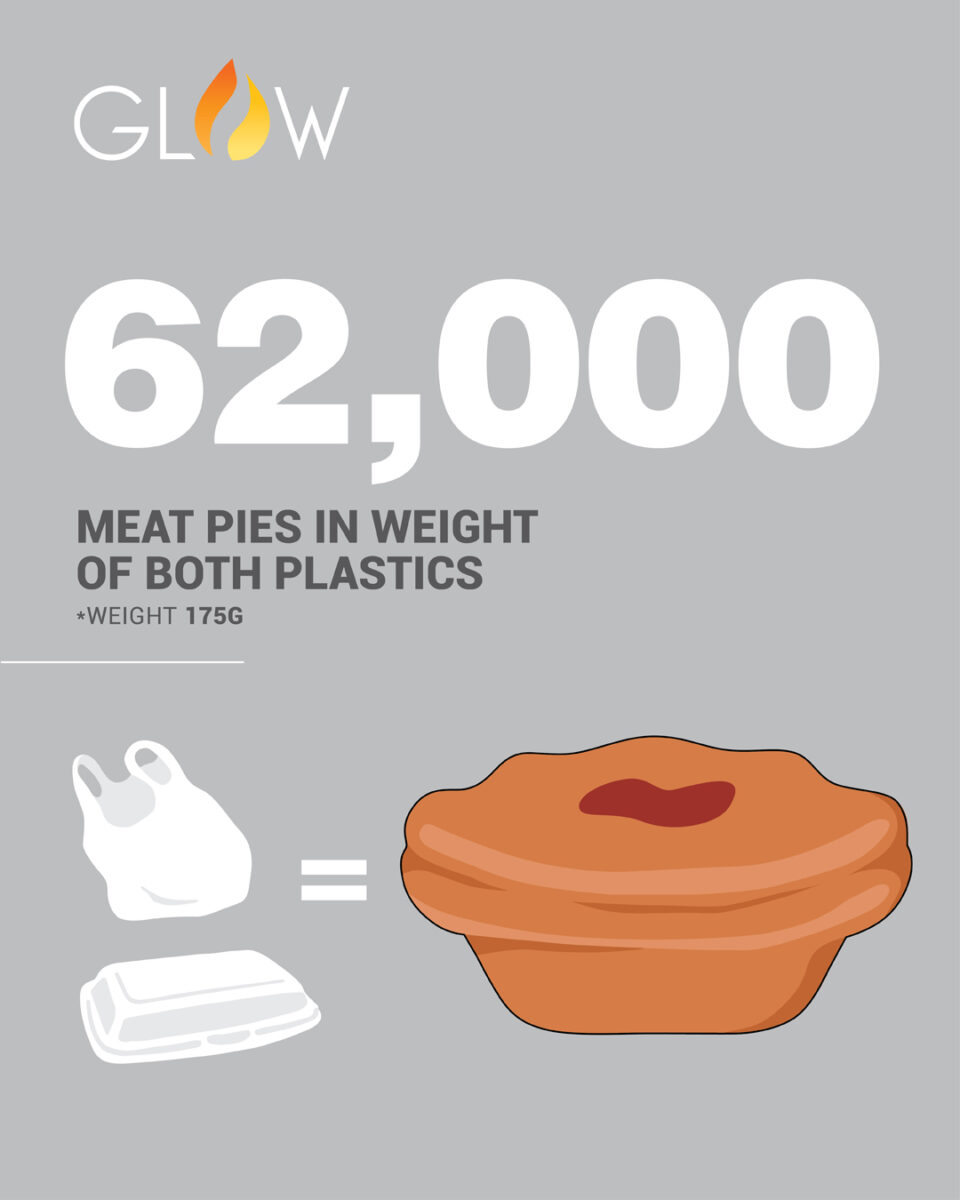 Note: These calculations are based on sales data from ongoing product lines from last year.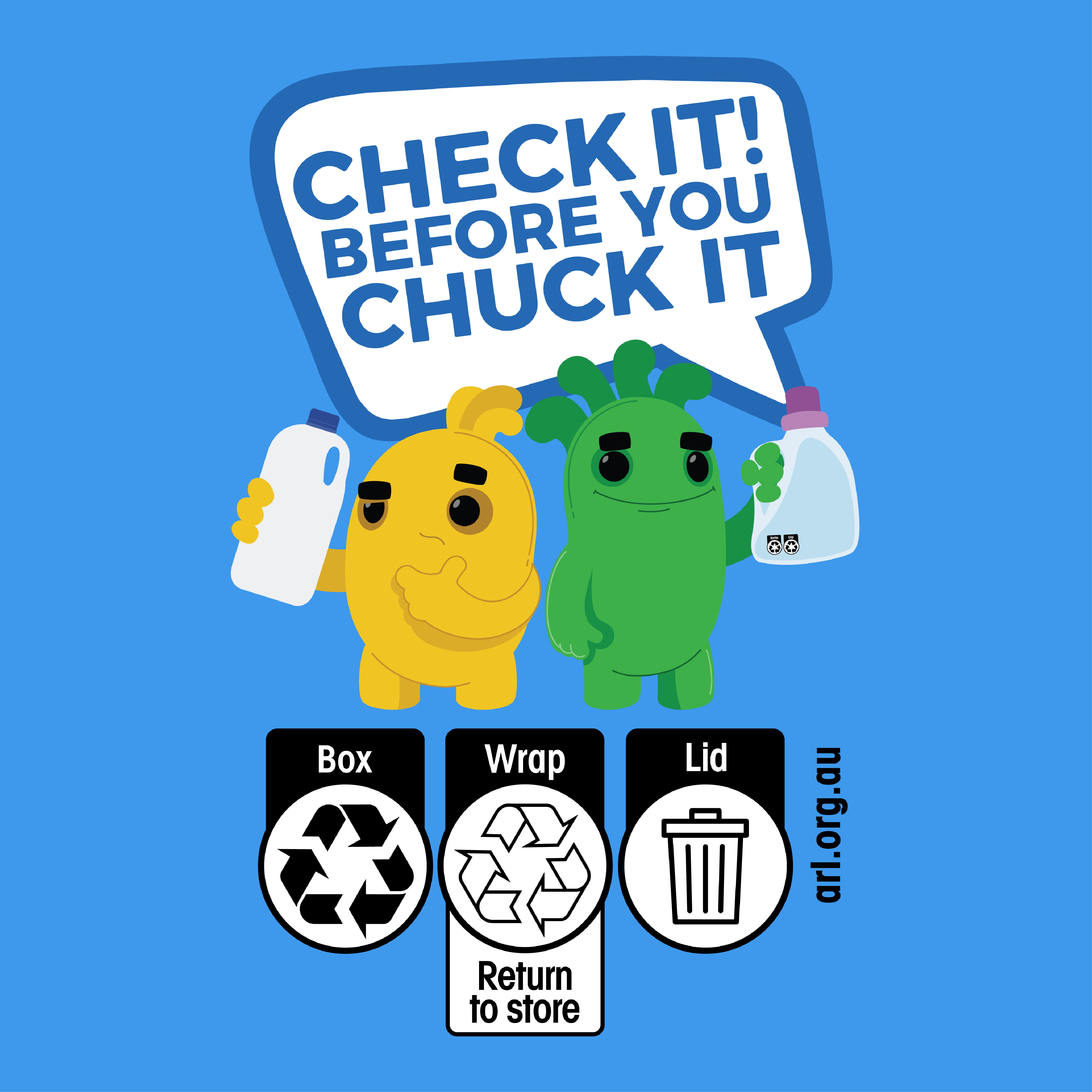 we're Making recycling easy
In addition to reducing plastic packaging, we also want to make recycling your Glow packaging as easy as possible. That's why we're working to ensure that our packaging is compatible with regular curbside recycling services in Australia and New Zealand.
To make the recycling process even easier, we've added Australasian Recycling Labels (ARLs) on all Glow packaging. An initiative from the Australian Packaging Covenant Organisation (APCO), these handy labels help you to easily identify how to dispose of all packaging components responsibly.
For more information on the ARLs please visit arl.org.au
For more information on APCO please visit apco.org.au